Welcome to Source Of Fabric International
Source of Fabric International is a complete fabric supplier providing wholesale fabric in Los Angeles and around the world, with thousands of options to choose. You can find the exact color, texture, stretch and durability you are looking for in any fabric project. With quick and courteous service and a vast selection to choose from, you can easily find the fabric you need and get started on your project right away. Choose from hundreds of fabrics and hundreds of colors, including knits, wovens, novelties, prints, stretch fabrics and more. These materials may be used for fashion-forward new styles and designs, pieces you can make at home, or they may be added to your store's fabric collection for customers to make their own clothing and quilts. If you need a special print to complete a project, we can help. We provide printing service with a library of patterns and designs to choose. You can even work with our in-house graphic designing team to make an exceptional design for you. Take a look at the gallery of fabrics to get started and order for your upcoming project or for your store. For more information or to make a special request, contact Source of Fabric International today.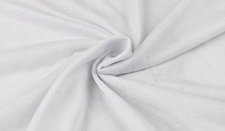 We carry different weights and colors on Rayon Spandex Jersey Fabric. Rayon is a traditionally light fabric, similar to silk or linen, so it is useful for draping and making light-weight garments.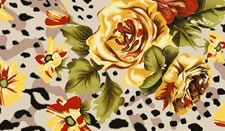 We provide fabric wet printing services and have a library of patterns and designs to choose from, or we can work with a design you provide. We also have...
Mesh Fabrics Mesh is a versatile material that is being used with a wide area of usage from clothing to crafting projects, industrial applications and utility items such as camping equipment.
Prints and patterns are what give fabrics personality, which is why there are new ones popping up all the time. If you are someone who is looking to keep up with all of the print trends, you may want to consider custom printing.
LOOKING FOR A NEW WHOLESALE SUPPLIER?
See what we can offer over your current fabric supplier!